Fitness Has a Massive Steroid Problem.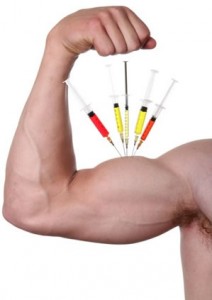 There is a grave unseen public health issue going on with steroid use in UK. I feel a personal responsibility as a health and fitness professional to bring this to the attention of decision makers. It's dual-fold. I love health and fitness and want to reclaim it...it's been stolen; but secondly it's a ticking time bomb for vulnerable teenagers, many of whom will die young. Norway, Sweden, Denmark, Netherlands, Poland, Cyprus and Belgium rightfully allocate monies and have systems in place to address it. We're woefully late to this.



Fitness in 2017 is Defined By Drug Use.



In truth I don't even think the senior management of the chain gyms know that many of their staff are users. No empirical studies have been done but personally I would guess that between 60 to 70% male personal trainers are users. As a rugby town, young people in Leeds is particularly at risk. WADA and UKAD both state that rugby (both codes) are among the worst offenders for drug abuse in sport. We should be leading by example but we're doing the opposite. The fitness industry must bring this to light in the same way the French fashion industry forced a minimum BMI for models so as to combat eating disorders. Who is with me? If so please pm me here or get me on jon @ bpmbikelab . com and we'll get the ball rolling. Time to reclaim fitness!
https://www.google.co.uk/amp/s/amp.theguardian.com/society/2015/jun/19/anabolic-steroid-use-leaves-britain-facing-health-timebomb?client=ms-android-samsung
http://www.menshealth.co.uk/building-muscle/big-read-britains-steroid-epidemic